10 things a bridesmaid should never do (according to a bride-to-be)
So, you're going to be a bridesmaid?
Firstly congratulations, you are obviously one of two things- a good, loyal friend or sibling, or perhaps you have simply been strong-armed into it by a desperate in-law. Either way you're getting a free dress for your troubles.
Secondly, I can only wish you the best of luck. Nothing can test a friendship like a good old year of losing your right hand woman down the wedding wormhole. Being a bridesmaid is a huge honour, but it also comes with responsibility; as a major part of the wedding, one foot wrong could spell disaster for all involved. So here are a few helpful pointers you might want to avoid both during the run up and on the big day when it finally arrives...
1. Don't fight with your fellow bridesmaids and if you do, try not to involve the bride
This is not the time to get competitive, but in many bridal parties, especially those which include friends or relatives of the bride who may never have spent time together before, tensions can emerge pretty easily.  Save the stand-offs for the bouquet toss; you'll look super enthusiastic and at that point no one will care.
2. Never utter the word 'bridezilla' within a five mile radius of the bride
Everyone knows that once that rock is on and the planning begins to heat up, all brides-to-be develop super-sensitive hearing capabilities. No bride wants to feel as though being her bridesmaid is a chore...even if it is.
3. Don't arrive late for bridal fittings or appointments
Getting everyone together at the same time in the same place can be a difficult enough task without a bridesmaid showing up late or missing an appointment. Always remember that karma will bite you eventually. If you don't treat your friends right when they need your help the most; good luck when you need them to do something similar for you in the future.
4. Never compare her wedding to others
Maybe you got married last year and have a wealth of expertise on the subject or perhaps you're currently planning your own -  if there's one thing sure to drive any bride-to-be completely over the edge, it's her bridesmaids comparing her wedding to everyone else's. Shelly from two doors down might have had the most beautiful cake you've ever seen, but in the final weeks before the big day, your bride is in stealth mode and her wedding is the only show in town. Beat it Shelly...
5. Don't score a close family member of the bride or groom (unless you have prior permission!)
Weddings can be great places to meet people because generally any singletons your friend has invited have already passed the-axe-murdering-psycho vetting process. That doesn't mean the reception should be treated like happy hour. The last thing you want is to find yourself in the middle of a family drama. It's always best to find out how your bride feels about any potential pairings first where possible. No matter how handsome they are.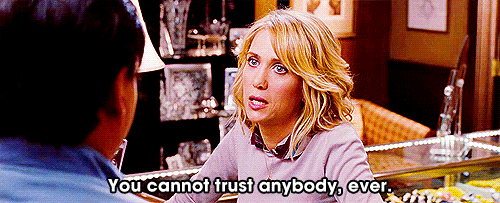 6. Don't criticise your dress
It may be the ugliest dress in the world, but if the bride likes it, then that is what you are wearing. No matter what tones you feel best compliment your complexion - always remember this is the bride's choice. The majority of brides will want their bridesmaids to feel comfortable and look good on their wedding day. A small minority (we all know one) will not. If you find yourself dealing with the latter, grin and bear it. It will be a funny story you can tell someday, once you are over the trauma.
7. Don't suggest a pre-wedding fitness frenzy
Shopping for a wedding dress can be an intimidating and overwhelming experience. While you may have prepared yourself to 'ohh' and 'ahh' until you are blue in the face, you may not be ready for the onslaught of insecurity that can overtake even the most rationally minded and confident of brides during this process. Whether she brings up her 'bingo wings,' her 'thunder thighs' or her 'ten tonne tummy'; your job is to tell her how beautiful she is. Simple. Do not suggest any new diets or exercises. This is not the time.
8. Don't tag the bride in anything wedding related on Facebook
No matter how well meaning it is, the teeniest of tags has the potential to whip even the most laid back brides-to-be into a full-on frenzy. Be sure to use private messages for any top secret details (i.e everything) or set up a special Whatsapp group. Openly tagging your newly engaged friend in photos of dresses you think might suit her is a major no no.
9. Make sure you plan the hen of the bride's dreams and not your own
You may think it'd be hilarious to have your bride-to-be on her knees eating a banana out of some guy from Drogheda's g-string (who definitely wasn't christened Fernando), but it may just mentally scar her and any of her older relatives/in-laws for life. Plan a hen party with your bride in mind.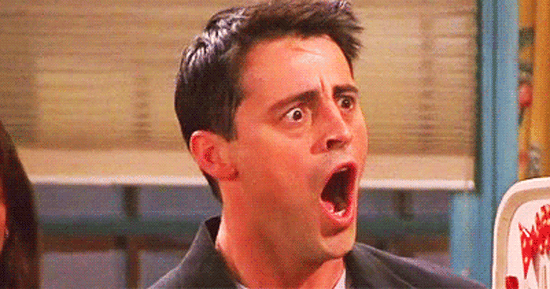 10. Don't get too drunk at the wedding
Weddings can be stressful, busy affairs and they're no easy feat for members of the bridal party. This does not give you licence to hit the bar once the ceremony has ended. Take it easy during the drinks reception or you might find yourself heckling the priest during the pre-dinner prayers and asleep at the top table by 9pm.